Seznam has 8 million active e-mail accounts
11,000 new ones are created every day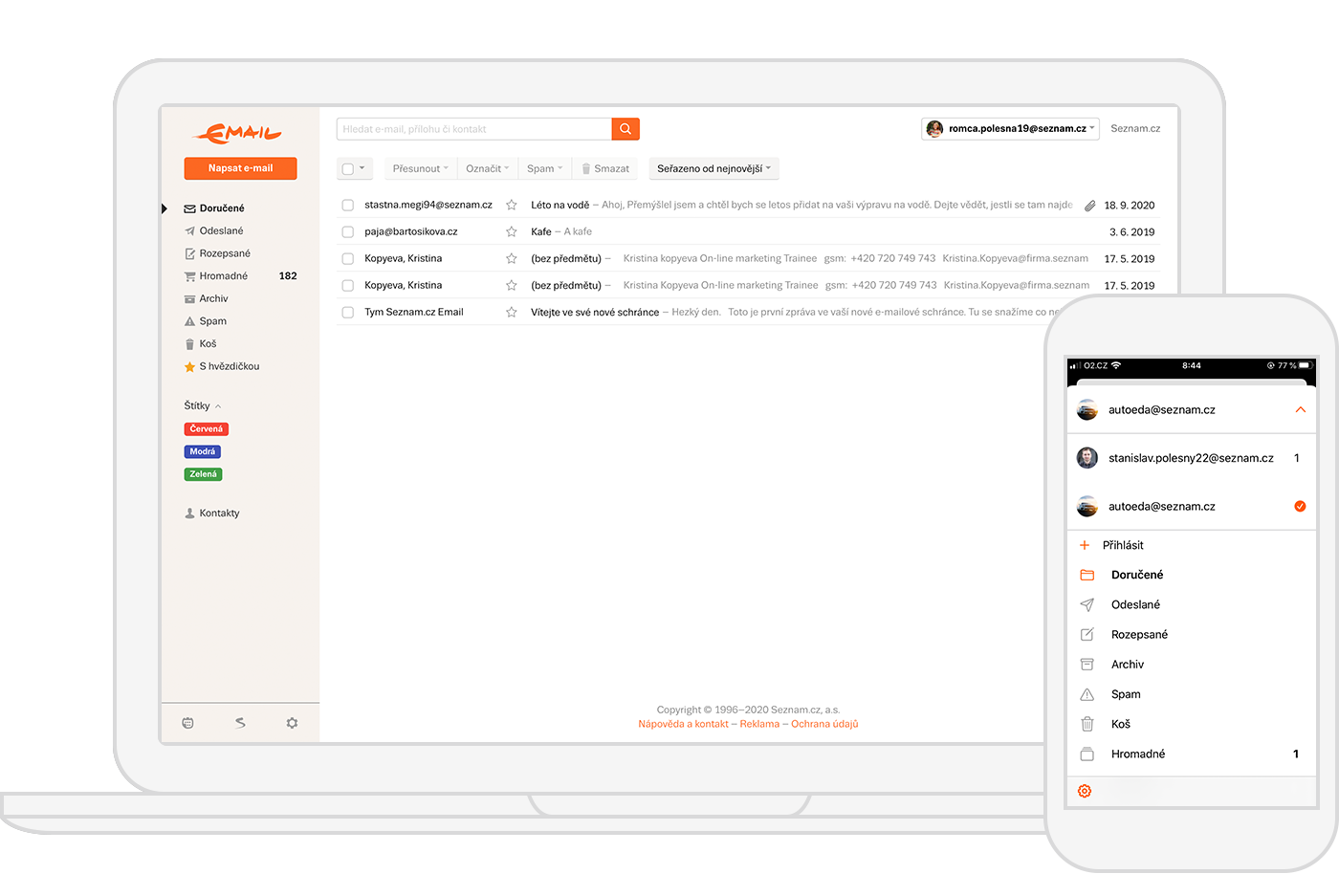 Why advertise on Seznam.cz Email
The most used e-mail service in the Czech Republic

Every week, more than 5 million people log in to Seznam.cz Email.


Advanced targeting

You can target your ad to a selected region or behaviourally by interests, gender or age. Targeted advertising is much more efficient than non-targeted.

To build your brand and increase sales

Your banners boost awareness of your brand. You can present your offer in more detail in targeted direct e-mails.

A lasting and repeated impression

Many people access their mailboxes several times a day. Every month, they spend 2 hours there, on average. You can show them your ad the entire time they spend reading and writing e-mails.

Nearly two fifths of mobile users

30% of people use Seznam.cz Email on mobile, corresponding to more than 2 million real users a week. If you only want to target only those users, you can choose to show your ads on mobile devices only.
More about Seznam.cz Email
More about Seznam.cz Email