Full Seznam will help you find new customers
Your business will be visible on the most visited websites on the Czech internet: the Seznam.cz homepage, its search engine, Firmy.cz and Mapy.cz.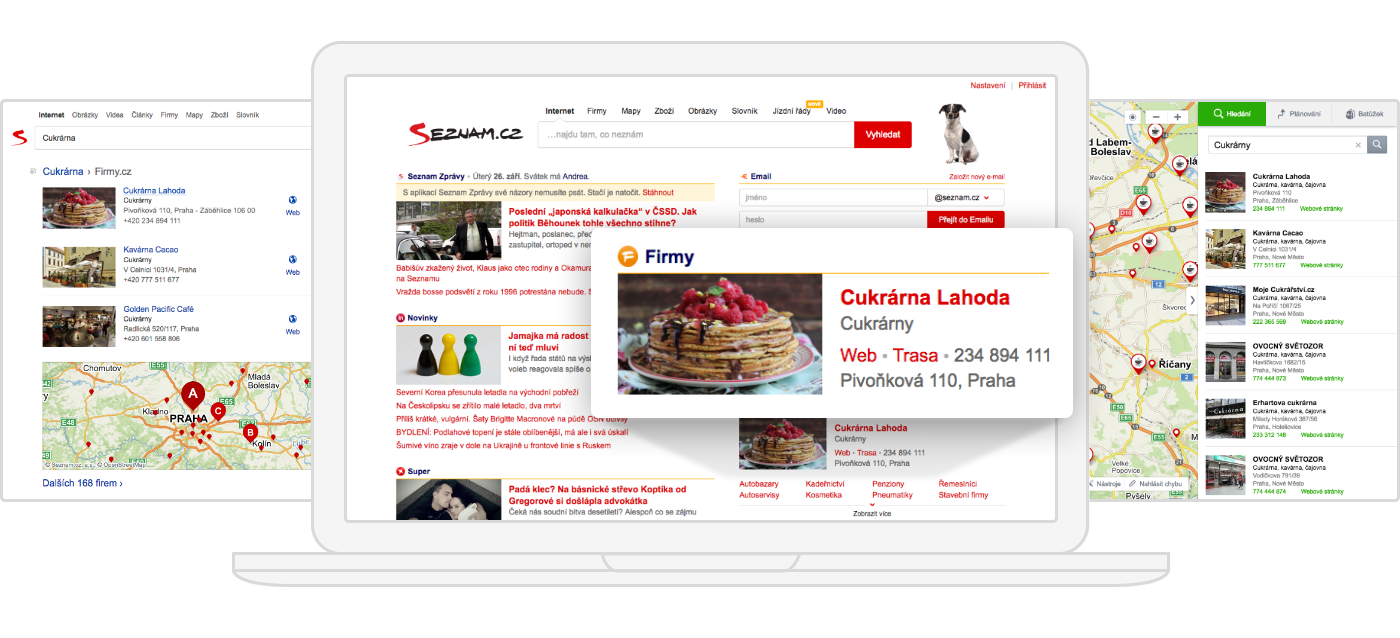 Why use a Full Seznam company profile
Your message will be seen by nearly half of the Czech internet population

Everyday, almost 3 million people visit the Seznam pages where your ad will be displayed.

Be seen by those who are looking for you

The best way to make an impression is to be seen the moment a customer is actively looking for what you're offering. They'll never be happier to see you.

You have full control

The higher your daily investment into keywords, the higher you will appear in search results the next day.

Thanks to statistics, you can monitor everything

In our comprehensive statistics, you can see how many people have visited your profile and which keywords led to it most often.

Two fifths of mobile users

42% of people search Firmy.cz on mobile, which corresponds to more than 480 thousand real users a week. 24% of people search Mapy.cz on mobile.
Comparison between the Free Seznam and Full Seznam services
| What you get: | Free Seznam | Full Seznam |
| --- | --- | --- |
| Basic company profile | | |
| Full company profile | | |
| Displayed on the homepage of Seznam.cz | | |
| Snippet ad in the Seznam.cz search results | | |
| Priority placement and highlighting on Firmy.cz | | |
| Priority placement and highlighting on Mapy.cz | | |
| Traffic statistics | | |
| Special offers | | |
| Profile without links to competitors | | |
| An exclusive email address on your own domain thanks to Email Profi | | |
| Company logo on Sreality.cz | | |
Client testimonials

Michal Pazdera
Managing Director of JUSTO

Richard Kettner
CEO Automyčka Express

Jiří Kopecký
Managing Director, Key Non Stop

Michal Rybář
Webmanager v Komerční bance

Michal Tvrdý
Chief Marketing Officer Yes Visage

Jiří Kachlík
managing director Imaginox, a.s.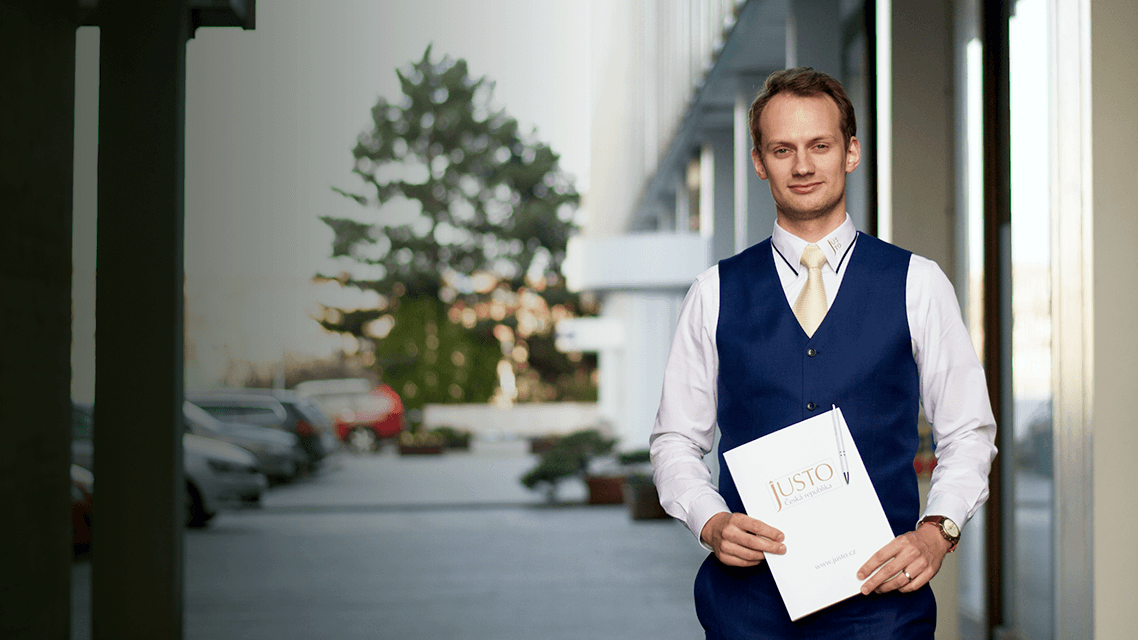 "We've been advertising on Firmy.cz since our company was founded. In 2016, Seznam.cz optimisers helped us set up our campaigns, which allowed us to reach the top spots in both Firmy.cz and Seznam searches. The result yields much greater and more relevant traffic to our website and a 75% increase in the conversion rate. We appreciate how easy and intuitive it is to manage campaigns. To find even more customers, we are increasing our investment to add Sklik."
Michal Pazdera, Managing Director of JUSTO, a real estate network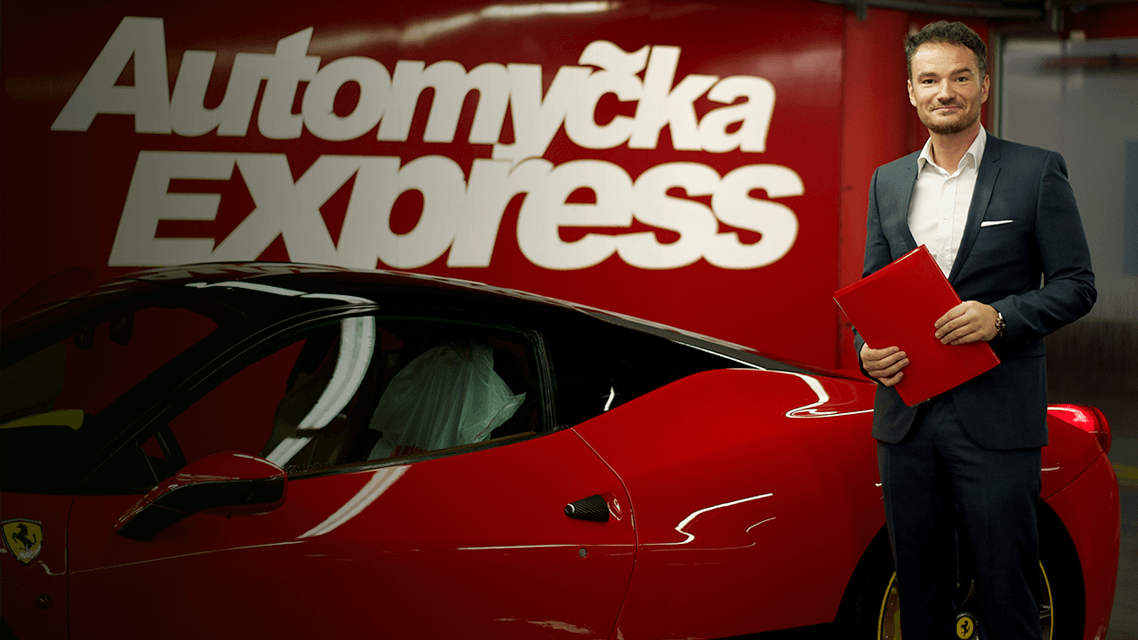 "When I launched my business in 2003, I knew that strong advertising was the key to success. Our target group has always relied on Seznam.cz, so advertising on Firmy.cz was a logical choice. The Full Seznam service immediately shows our customers the most important information about us and helps them get directions on a map. In part, thanks to Seznam, we have managed to build the largest network of car washes in shopping malls."
Richard Kettner, CEO Automyčka Express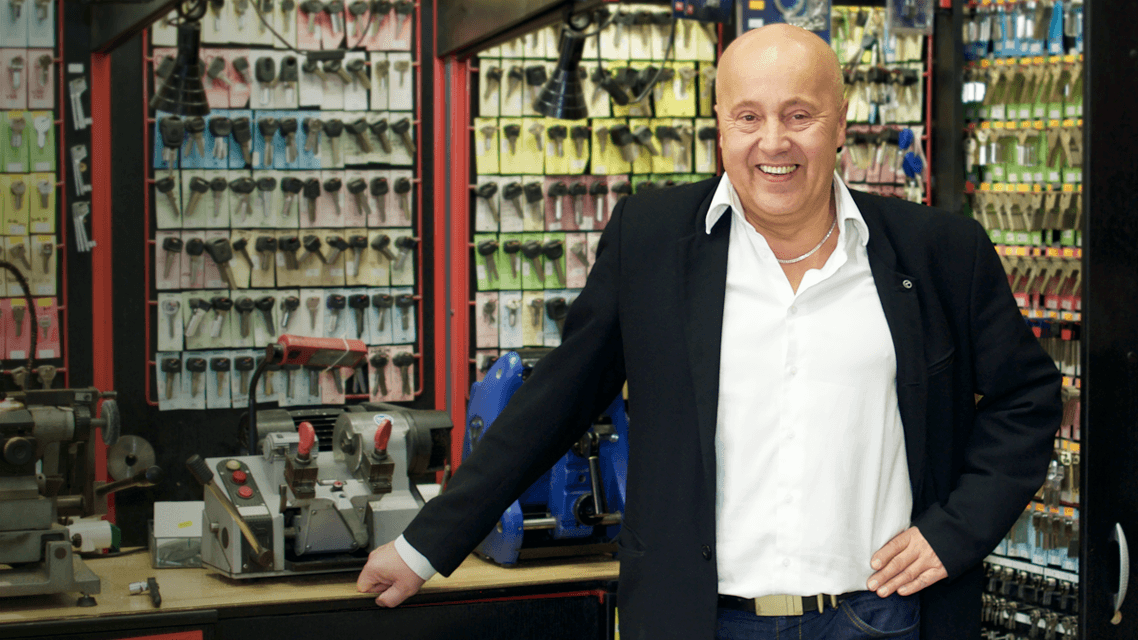 "When I started advertising on Firmy.cz 13 years ago, a Seznam dealer came to me with a clear vision. Over time, I fully embraced the vision and now I'm a big fan of Firmy.cz. Our advertising mostly focuses on Prague and the Central Bohemian region where we're consistently near the top positions. Firmy.cz launches new features every year and also thanks to them, our ads keep finding new customers."
Jiří Kopecký, Managing Director, Key Non Stop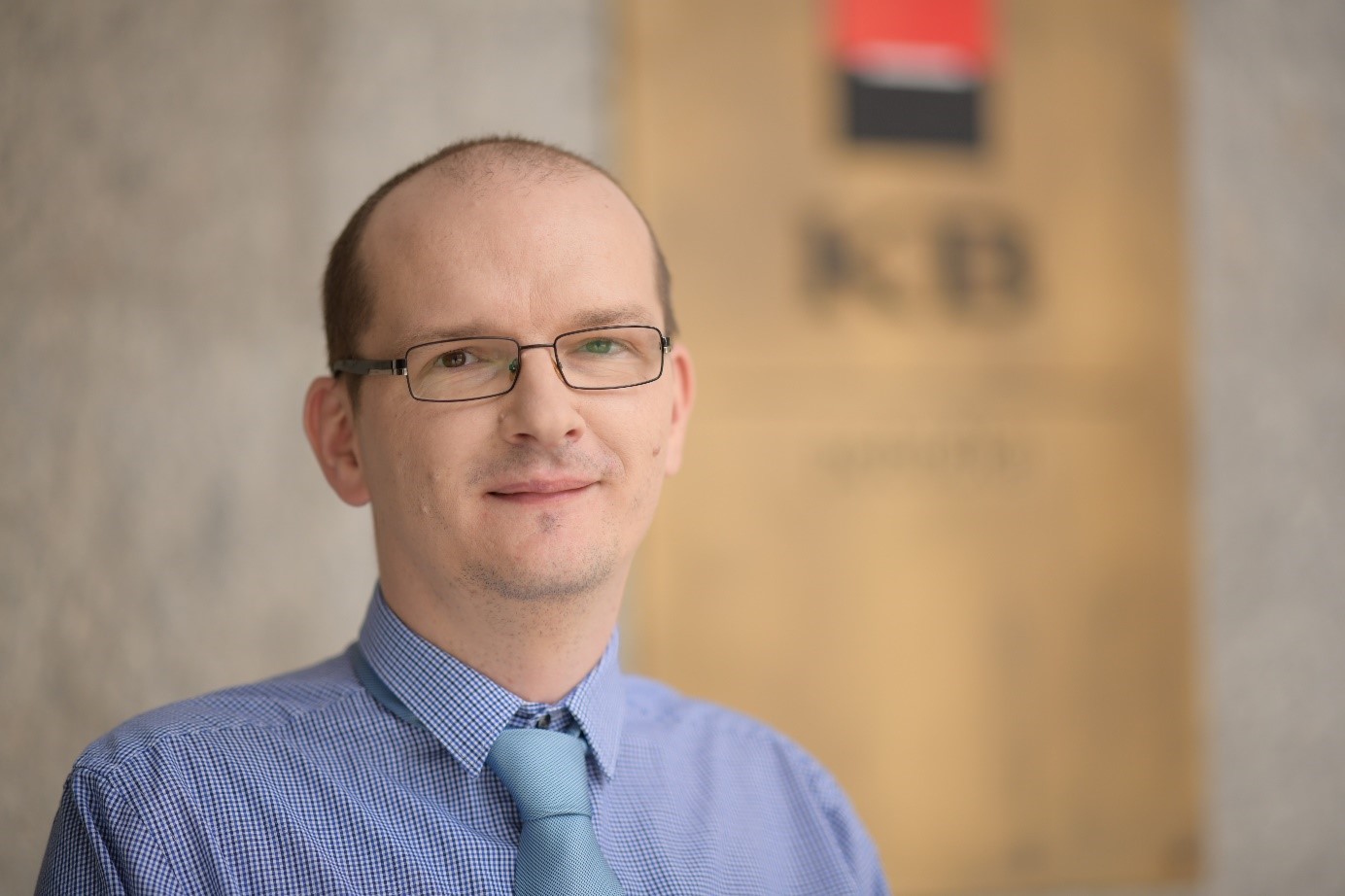 "We have been cooperating with the Firmy.cz portal for several years with joint satisfaction."
"We regularly update all of our data, test new features and analyse individual services on the basis of statistics and set them to deliver the best results. We find that visitors coming to us are characterised by an extremely low bounce rate and spend an above-average amount of time on our site."
"By working together, we truly utilise Seznam Naplno to the fullest."
Michal Rybář, webmanager at Komerční bance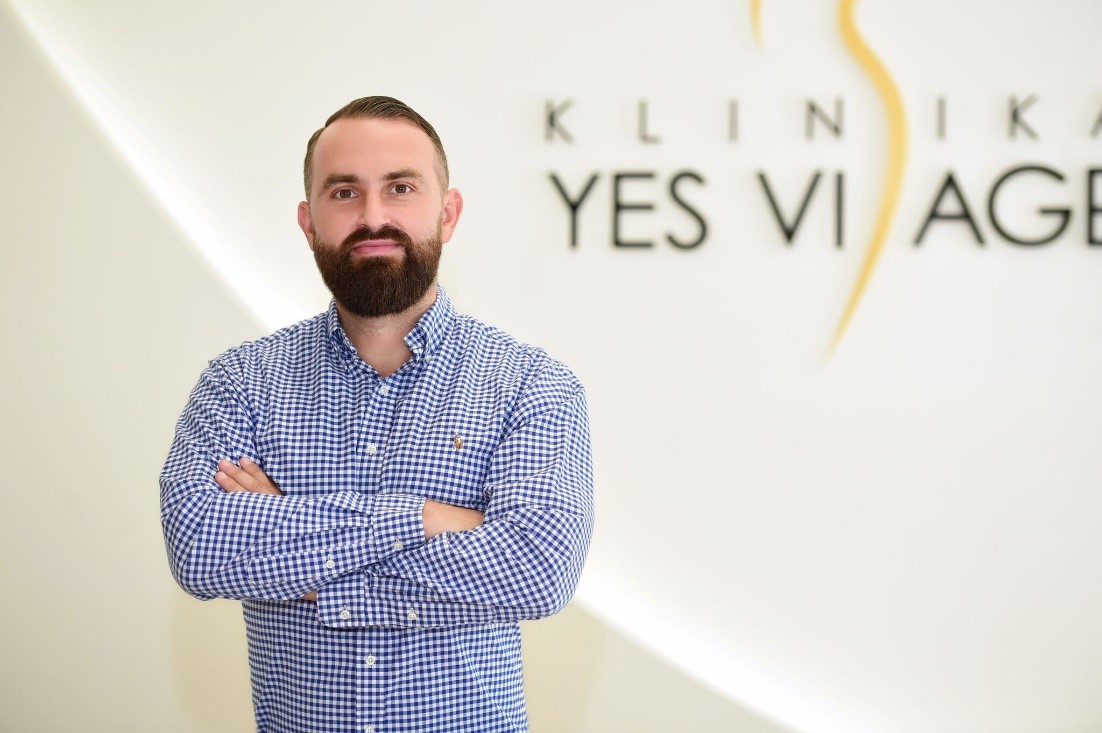 "The Yes Visage Clinic began advertising on Firmy.cz in September 2015. After three years of cooperation, we have evaluated the benefits that this service and the new version of Seznam Naplno provide."
"The greatest of these is the link to searches and regional targeting on the Seznam.cz homepage, thanks to which we are able to address our target group exactly where we need to. Seznam Naplno also helps us increase the performance of our PPC campaigns to reach visitors to our company profile through retargeting."
Michal Tvrdý, Chief Marketing Officer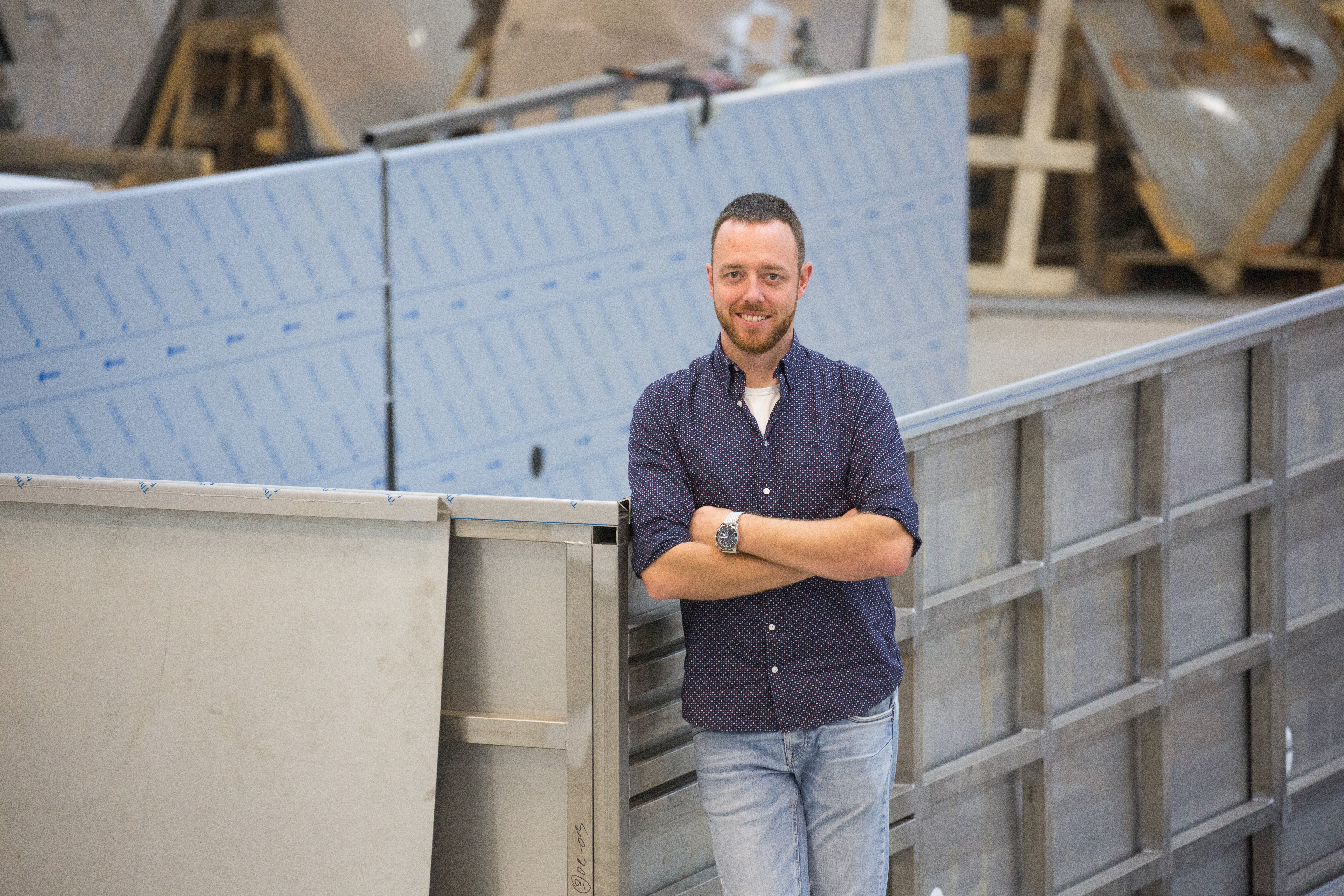 "Our cooperation with Firmy.cz began in 2016 with the vision of strengthening our promotion and focussing on the relevant target group, and this pursuit has produced positive results! Thanks to the other benefits that Firmy has come up with in the form of Seznam Naplno, we have managed to expand awareness of Imaginox among users and to attract other quality users to our website."
Jiří Kachlík, managing director
Kde zjistím víc
More about Full Seznam