On Sdovolená, you can advertise your holiday package free of charge
And sell it directly. No commissions to intermediaries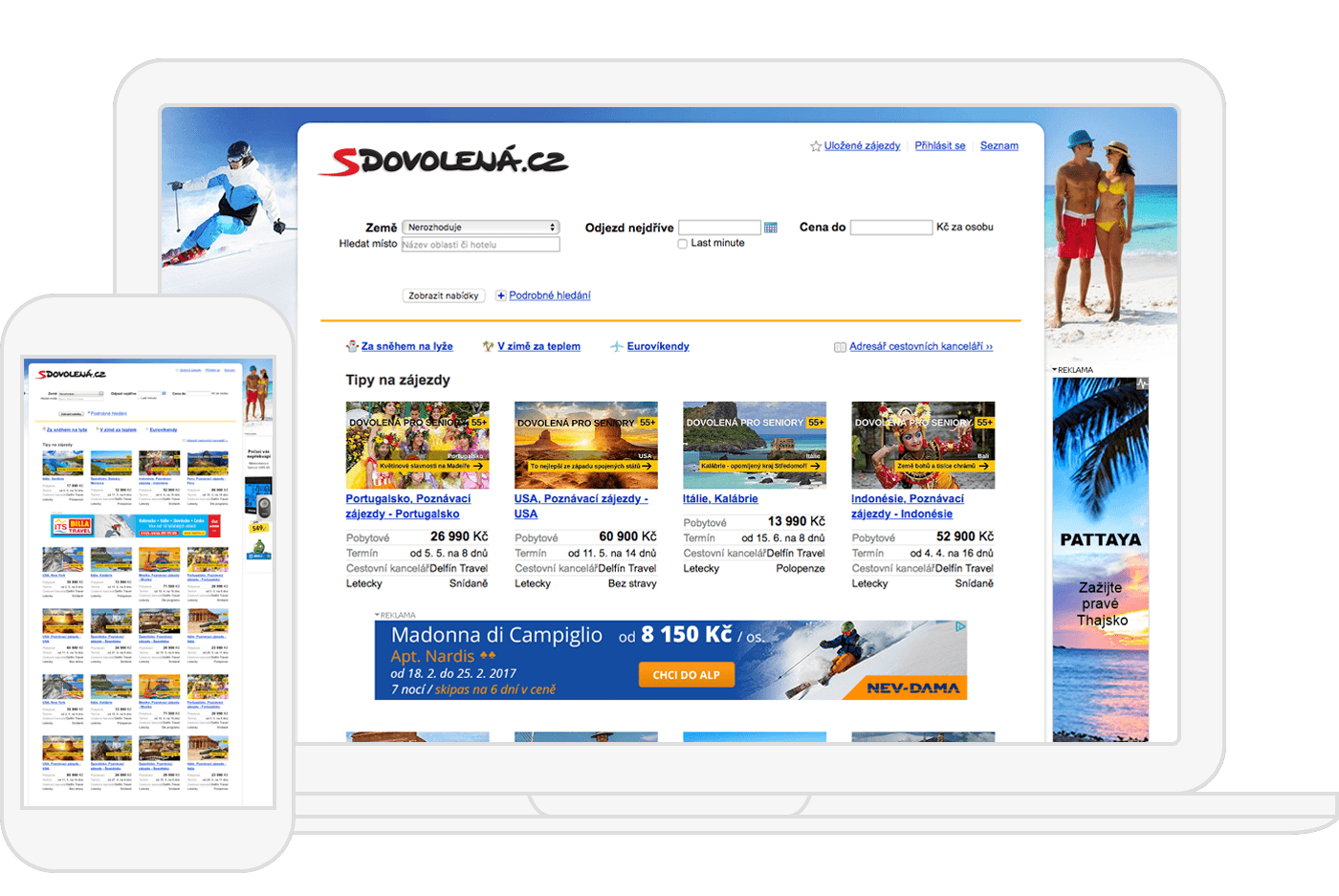 Why advertise on Sdovolená.cz
Your ads are displayed free of charge

You only pay for customers who click through to your website.

You sell directly to customers

You sell your holiday packages directly without intermediaries. You do not have to pay anyone's commission.

Be seen by those who are looking for you

Your holiday packages will be shown to those who are interested in them. This means your ads aren't intruding, but help shoppers find what they need.

It's up to you how much you invest

You decide how much you want to invest in your ads every day. When the paid amount is exhausted, your ads will start showing again on the next day.

You will appear in the search results on Seznam.cz

Your ad can be displayed for relevant queries, not only on Sdovolená.cz, but also the search results on Seznam.cz.

Only for travel agencies

No travel brokers or discount portals may advertise on Sdovolená.

To increase sales and build your brand

You can also use banners alongside ads. Either to boost your brand or to sell specific packages.

Almost a half of mobile users

50 % of people search Sdovolená.cz on mobile, which corresponds to more than 10 thousand real users a week.
More about Sdovolená.cz
More about Sdovolená.cz