When you need to reach men
Sport reads 1 996 125 people per week. Of these 58% of visitors are men.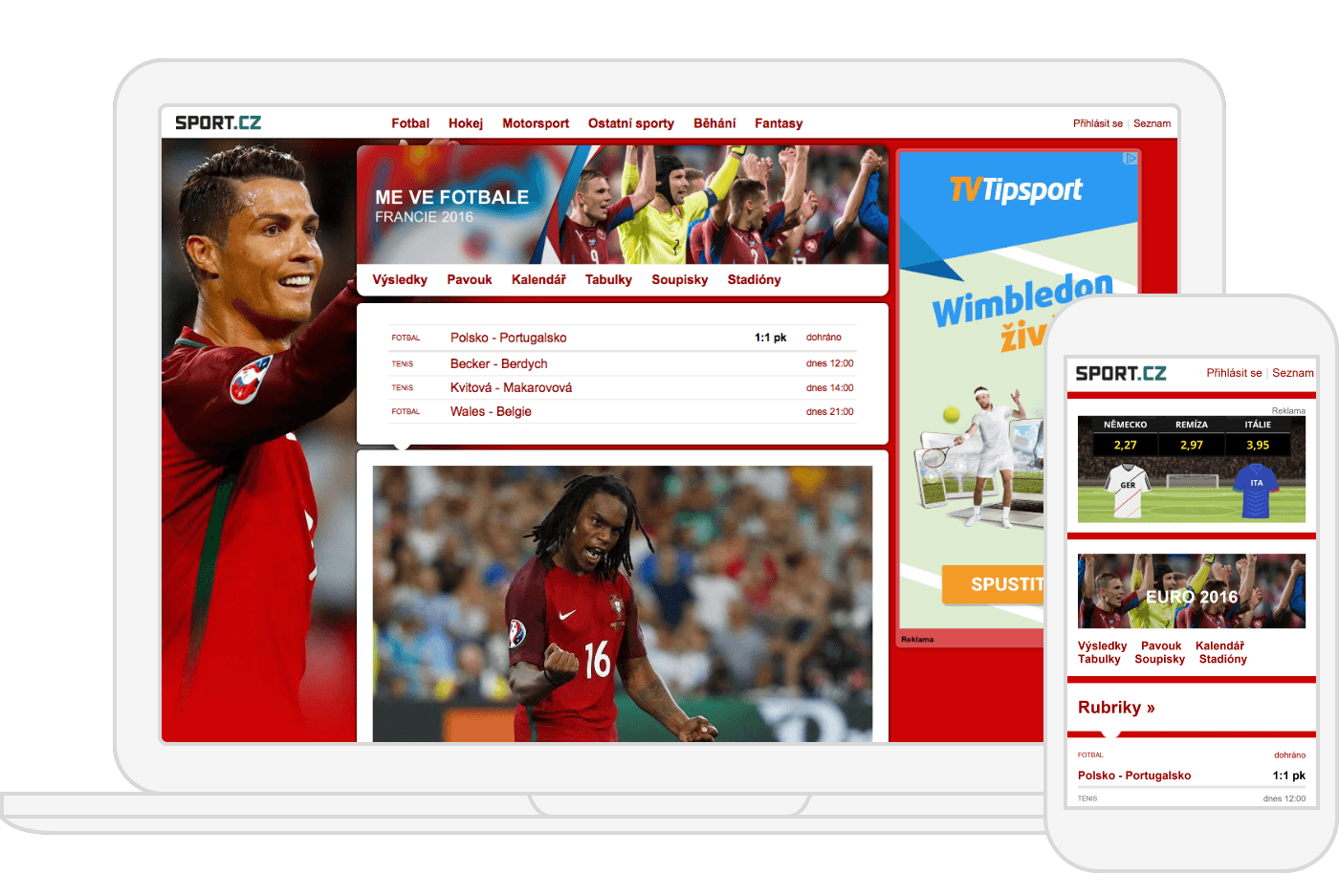 Why advertise on Sport.cz
The most visited sports news site

Sport.cz is the most visited sports news website in the Czech Republic. It's accessed by more than 1.9 million people every week. They view 29 million pages and play 703 thousands videos.

The best way to reach men

Two thirds of visitors are male.

Advanced targeting

Your ads can be placed in a specific section or article related to your product or service, only displayed in selected regions or targeted behaviourally by interests and shopping behaviours. This provides a major boost to the efficiency of your ads.

Banners and video ads

Besides banners, you can also show advertising videos. Audiovisual ads generate more emotions and are more memorable.

To build your brand and increase sales

You can pick from many ad formats of various sizes and locations. Some are better at enhancing brand awareness; others sell.

Your ads are always in view

Sport.cz uses the ad format known as a "sticky". The ad is pinned to the right side of the page and follows the readers as they scroll down.

Half of readers on mobile

53% of people browse Sport from their phone, which corresponds more than 1 milion real users a week. If you only want to target only those users, you can choose to show your ads on mobile devices only.
More about Sport.cz
More about Sport.cz