Super.cz attracts nearly 2.8 million people a week.
Your distinctive ad can sell them goods and reinforce your brand. Super reads 49% of men and 51% of women.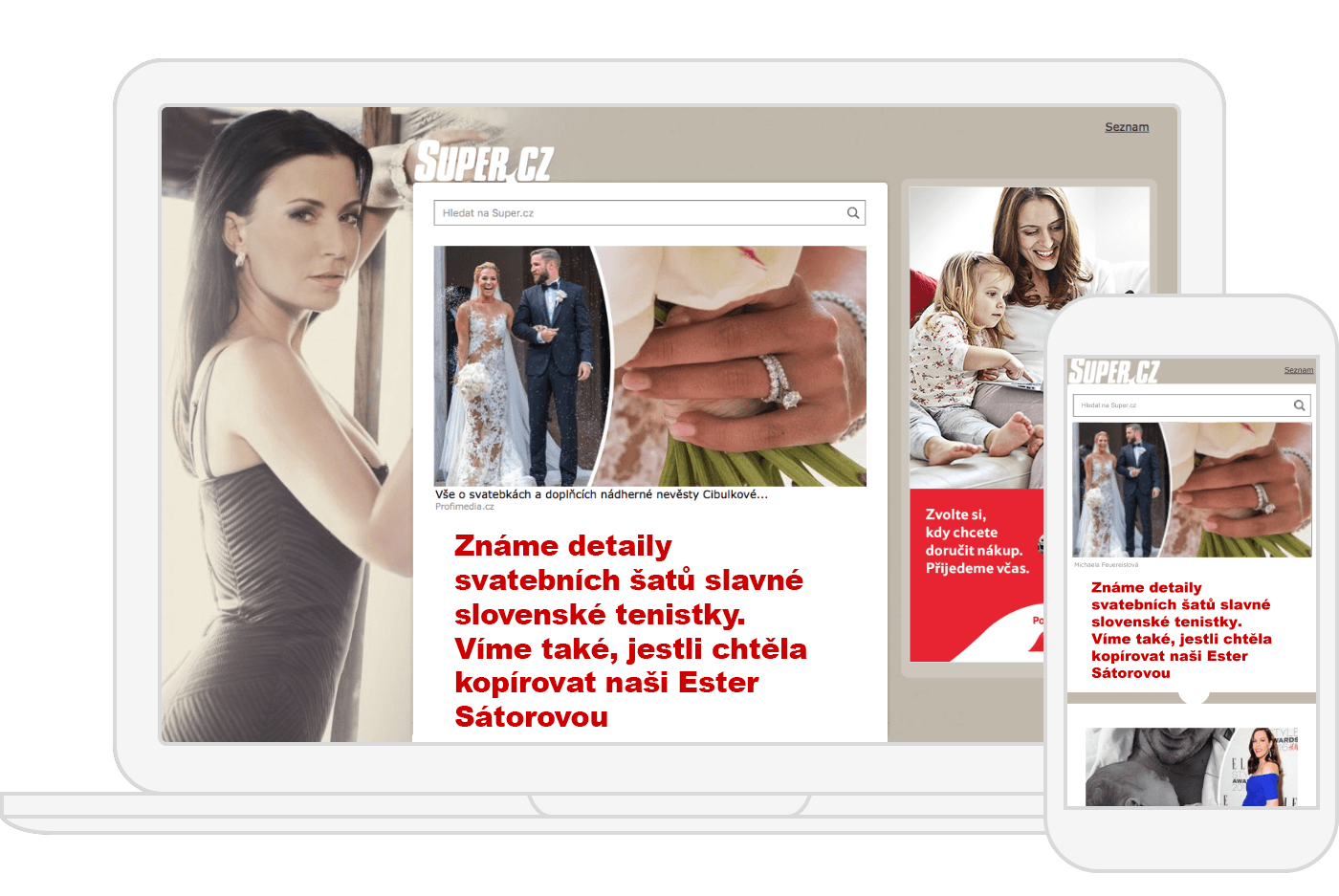 Why advertise on Super.cz
Nearly 2.8 million visitors a week

The online social magazine Super.cz publishes more than 43 articles about celebrities every day, read by almost a million people. Every week, nearly 2.8 million real users access it.

Advanced targeting

You can place your ad in a specific article, which is related to your product or service. You can target specific regions. Or you can use behavioural targeting by age, gender, interests or shopping behaviours. This provides a major boost to the efficiency of your ads.

Banners and video ads

Besides banners, you can also show advertising videos. Audiovisual ads generate more emotions and are more memorable.

To build your brand and increase sales

You can pick from many ad formats of various sizes and locations. Some are better at enhancing brand awareness; others sell.

Your ads are always in view

Super.cz uses the ad format known as a "sticky". The ad is pinned to the right side of the page and follows the readers as they scroll down.

Nearly half of readers are on mobile

52% of people access Super.cz from mobile devices, corresponding to more than 1.46 million real users a week. If you only want to target only those users, you can choose to show your ads on mobile devices only.
More about Super.cz
More about Super.cz