We have launched Seznam TV
Seznam TV reaches up to 9,000,000 viewers who may see your ads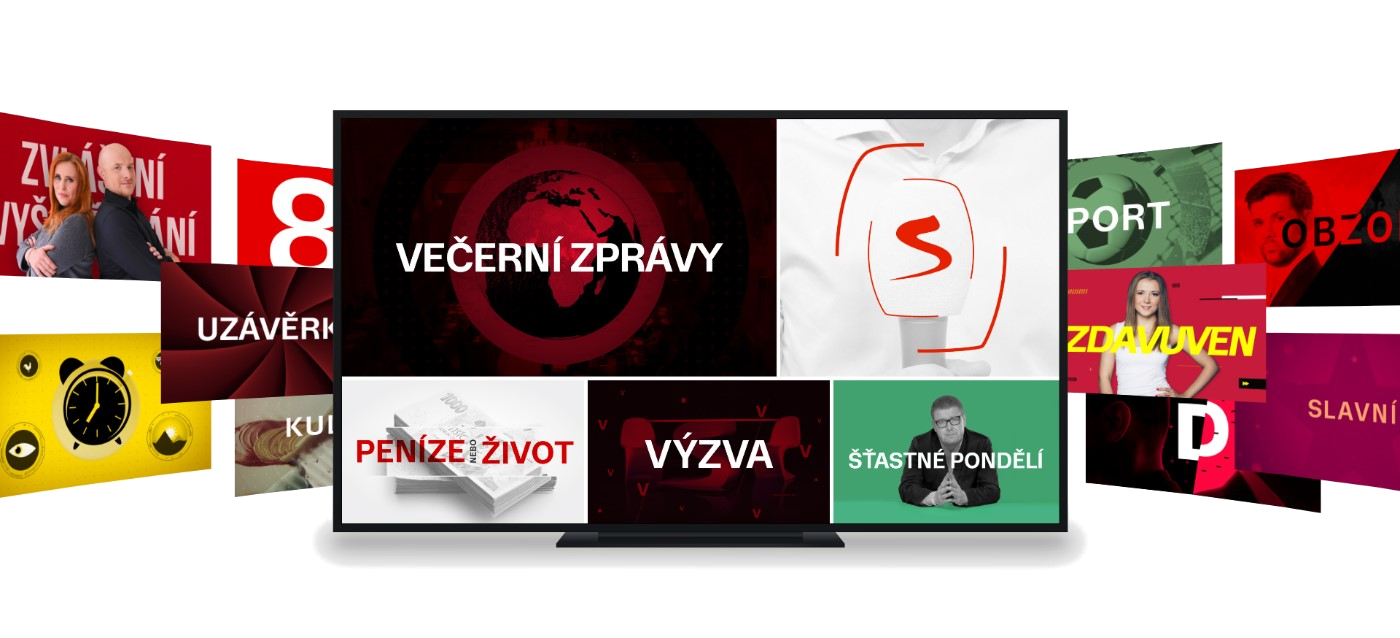 Why advertise on Seznam TV?
Nationwide coverage

Seznam TV broadcasts in multiplex 3 and its signal covers 95.7% of the Czech population. Availability is further extended through Skylink and UPC, who offer nationwide coverage to their clients as distributors. There are also several dozen IPTV providers who can broadcast TV signals over the internet. The leading providers on the market include O2 TV, Digi TV, T-Mobile TV and Kuki TV.

Be associated with high-quality content

Seznam TV broadcasts original high-quality content from leading Czech creatives and journalists. The rich programme offer encompasses not just news and journalism, but also entertainment from Stream.cz, lifestyle magazines and documentaries.

Various ad formats

It's up to you which type of ads you choose. It can be traditional video spots of various lengths, show sponsorship, programme sponsorship or product placement.

Video ads work

Audiovisual advertising is the best way to increase awareness of your brand. It offers direct contact, generates emotions, is easy to remember and can express what is otherwise difficult to show. Once you shoot a video ad, nothing is easier than adding it to Seznam TV.

Targeting

We can show your ad alongside a specific show. Or we can place it as the first or last in an ad reel.
More about Televize Seznam
More about Televize Seznam
Useful links