More than 450 thousand people look for a new car on Sauto.cz every week
That's twice as many as our largest competitor. 71% visitors of Sauto are men.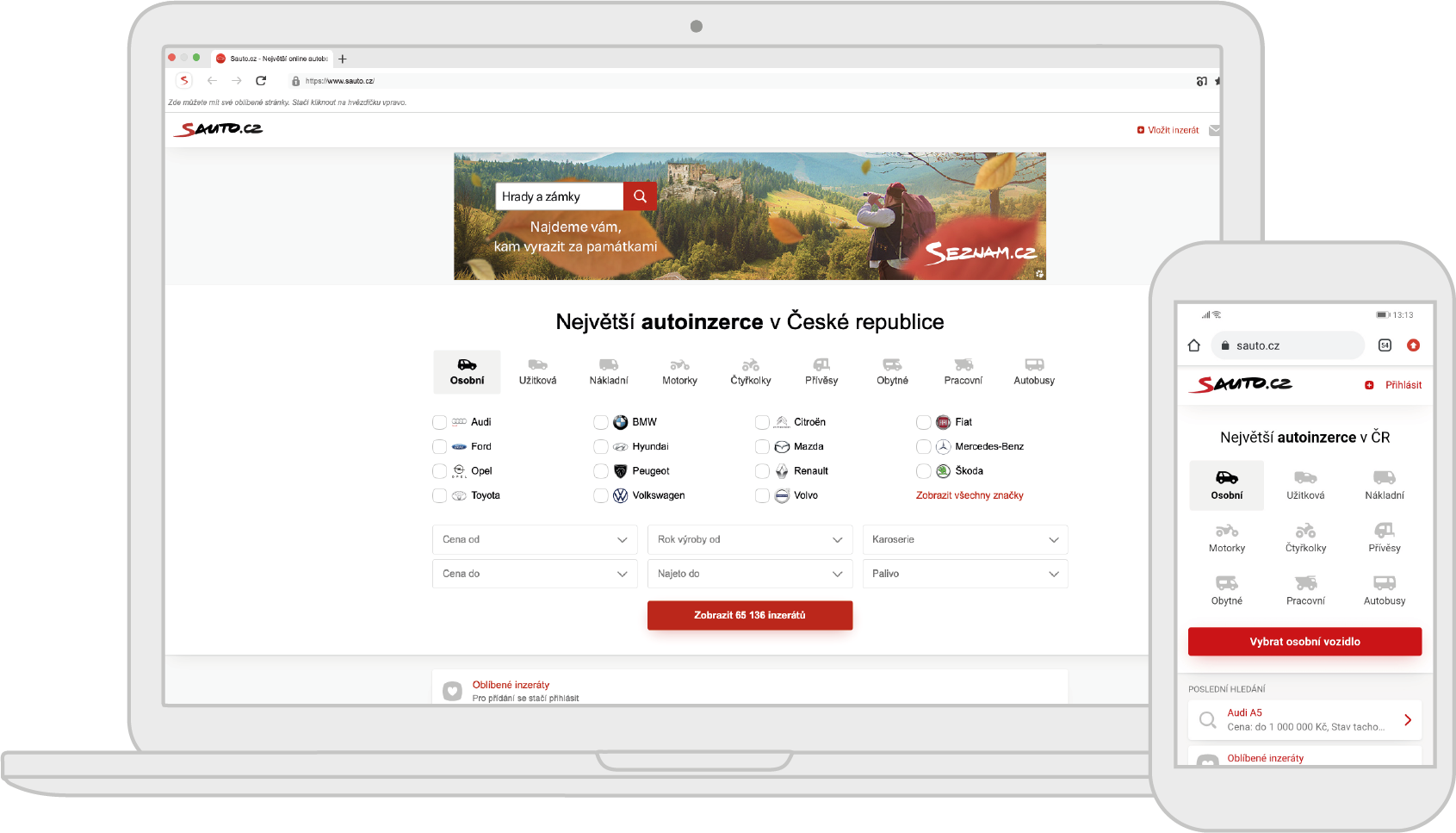 Why advertise on Sauto.cz
More than 90% of people begin their purchase of a new car by looking up information on the internet

One of the first steps is to read offers on advertising sites.

Over 450 thousand people visit Sauto.cz every week, who interested in buying a car.

Thanks to the advanced search system, they can find a car that meets even the most specific requirements. Due to an emphasis on simplicity, they can find the car of their dreams quickly and intuitively.

You can sell new cars, used cars or spare parts

On Sauto, you can sell personal, utility and freight vehicles, motorcycles, quads, trailers, semi-trailers, caravans, heavy equipment, buses or spare parts.

Be seen by those who are looking for you

Your ads will be shown to those who are interested in their content. This means your ads aren't intruding, but help shoppers find what they need.

You will appear in the search results on Seznam.cz

Your ad can be displayed for relevant queries not only on Sauto, but also the search results on Seznam.cz.

Thanks to statistics, you can monitor everything

You always know how many people saw your ad and how many responded. This way, you can easily gauge its attractiveness.

Two fifths of mobile users

45% of people search Sauto.cz on mobile, which corresponds more than 200 thousand real users a week. If you only want to target only those users, you can choose to show your ads on mobile devices only.
More about Sauto.cz
More about Sauto.cz